Este conjunto de obras, antes que una mera selección de imágenes temáticas, es una ventana a mi propia experiencia íntima. Aquí, esta intimidad no tiene que ver con el esfuerzo de registrar un espacio personal: con esta serie de fotografías he buscado capturar aquel instante de sobrecogimiento que nos provocan las fuerzas naturales, cuando las enfrentamos a corazón desnudo.
Es mi propia mirada interior: desde este confín del mundo donde la tierra despliega con dulzura una fría e imponente intensidad, sobre paisajes de naturaleza inmensa y milenaria. El orden en que he presentado estas fotografías obedece a una experiencia emotiva, en la cual cada escena lleva asociado un concepto íntimo. Espero que quien las observe se vea compelido a iniciar un viaje hacia su propio universo interior.
Textos por mi amigo Felipe Ruiz.
Poesía por mi amiga Graciela Bruzzone.
EN
This set of works, more than a mere selection of images, it's a window into my own intimate experience. Here, this intimacy has nothing to do with the effort of registering a personal space: with this series of photographs I've searched to capture that feeling of astonishment that natural forces provoke on us, when we face them with an op

It's my own inner look: from this corner of the world where the earth, with sweetness, unfolds a cold and massive intensity, of landscapes with an immense and millenary nature. The order in which I've presented this set of photographs obeys an emotional experience, in which each scene comes at the hand of an intimate concept. My hope is that when observed, this images will compel you to start a journey into your own inner universe.
Translated by my friend Leo Gaido.
---
Agitación

Agitation
Desde las gotas y la explosión de las aguas y la espuma

se levanta un vuelo agitado de olas

el tiempo se detiene en un segundo

y permanece en el oído el rugido del viento

que revuelve el océano y repleta los abismos.
From drops and the explosion of waters and foam

rises an agitated wind from the waves

times hold still in a second

and lingers on the ear the roaring of the wind

that stirs the ocean and fills the abyss.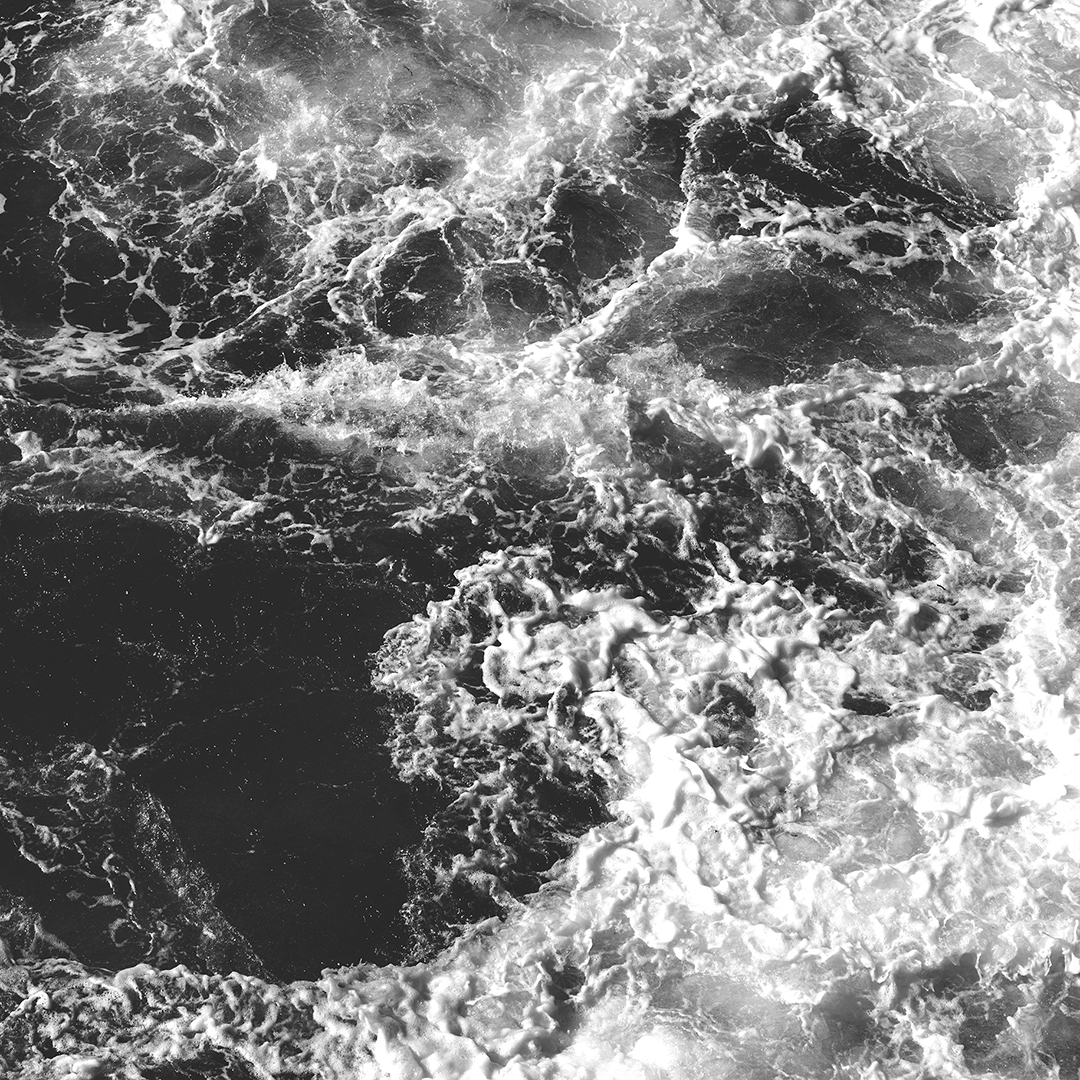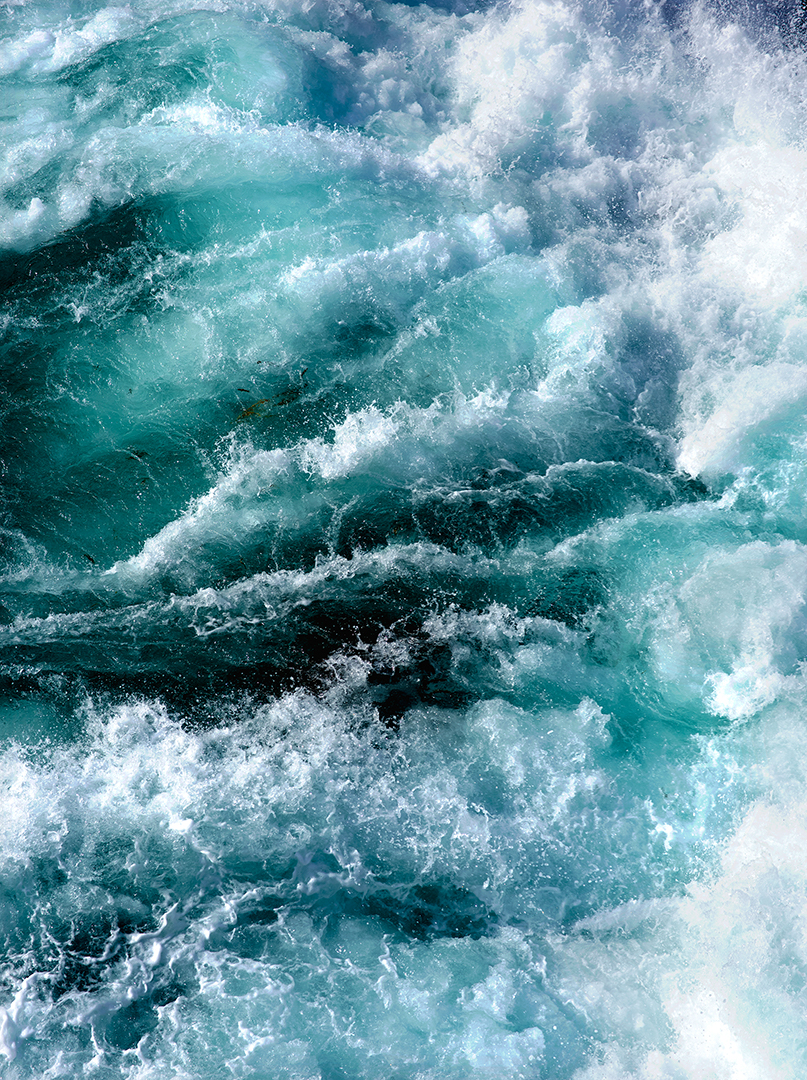 Tejidos

Fabric
Después del invierno, las nieves y el viento

se rearma y estalla la primavera

y el verano teje sobre la tierra soleada

un manto de púrpuras, amarillos y verdes encendidos

que suavemente irán anunciando

que volverán los hielos, las tormentas y el invierno.

After the winter, the snows and the wind

spring reassembles and bursts forth

and the summer weaves over the sunny land

a mantle of luminous purples, yellows and greens
that will softly announce

that the ice, the storms and the winter will return.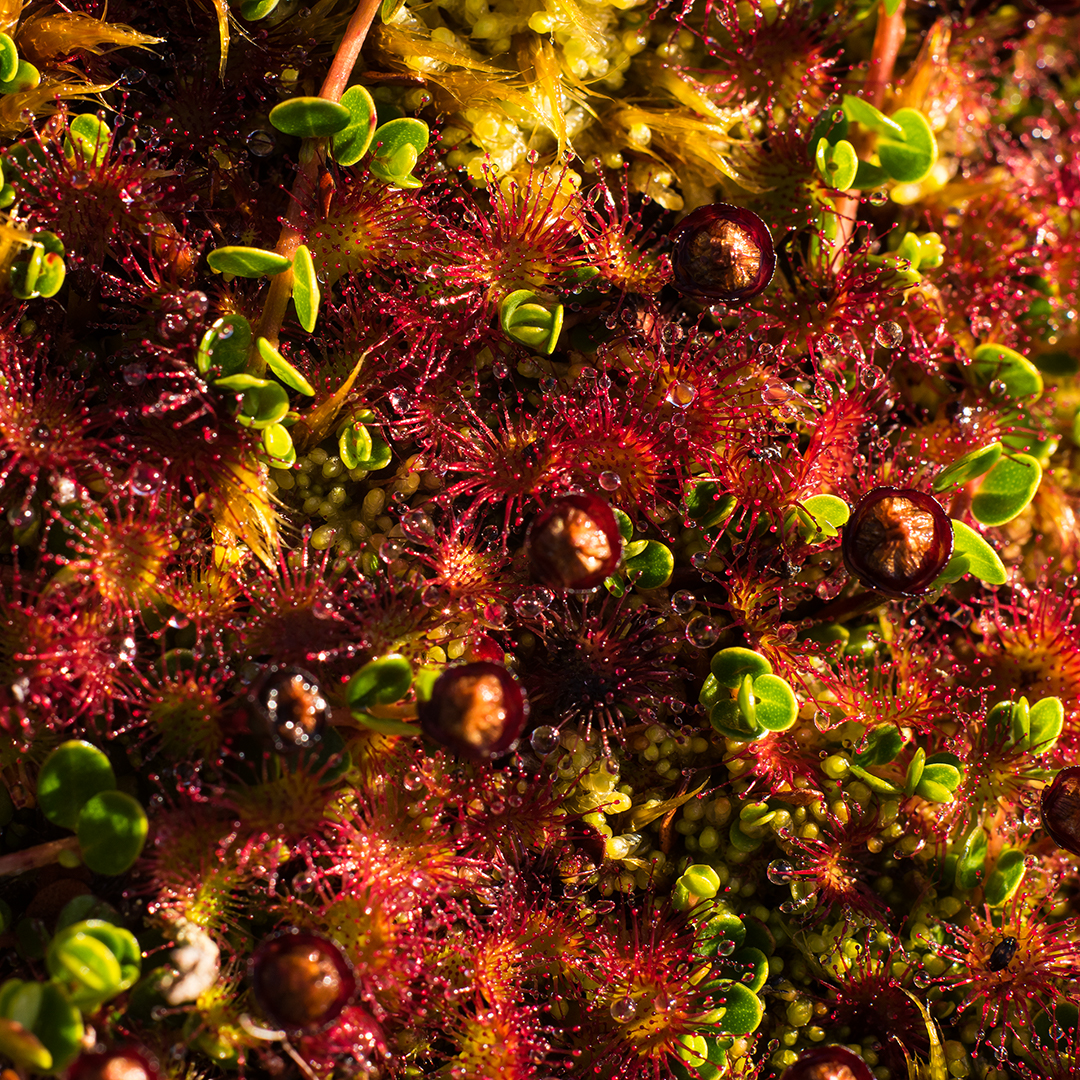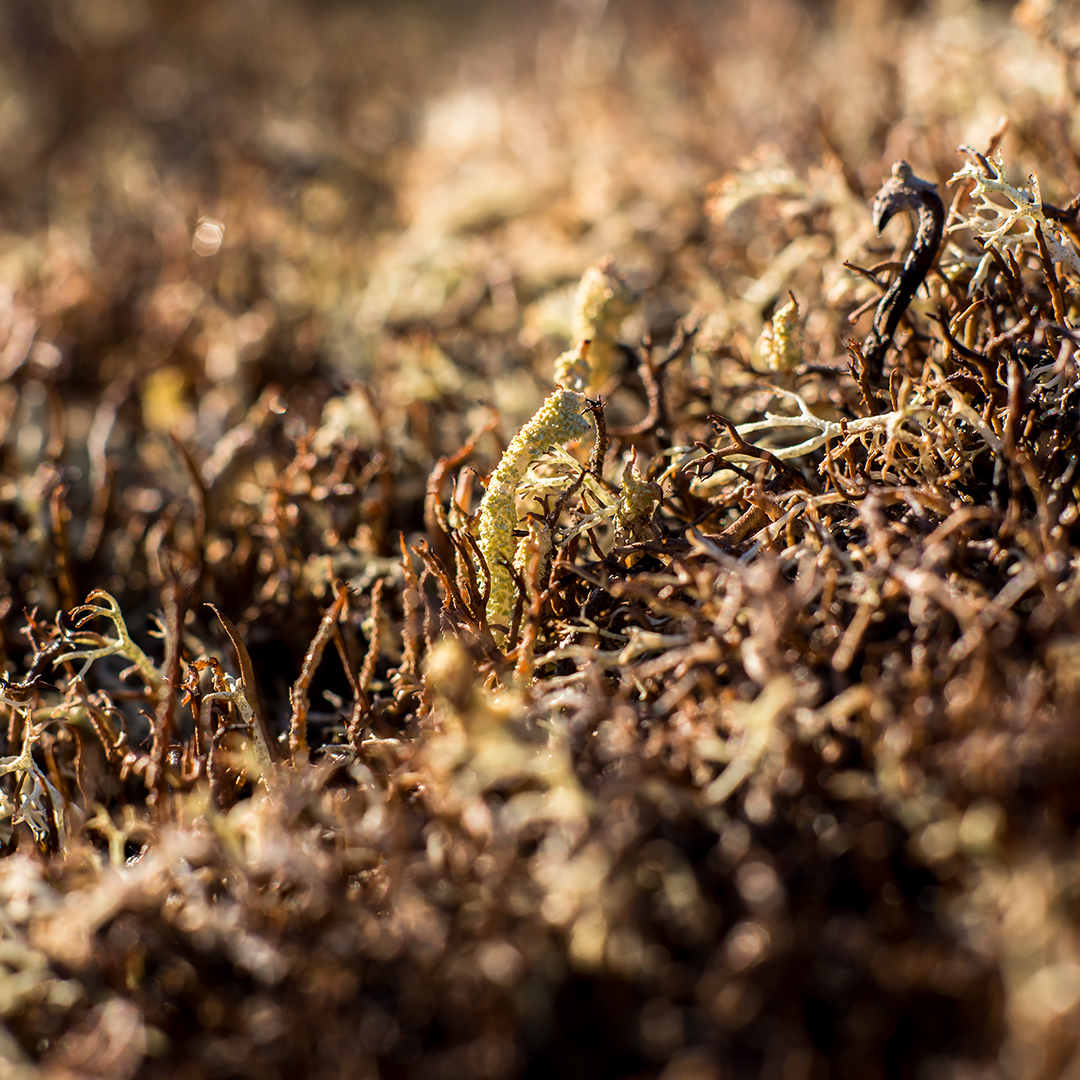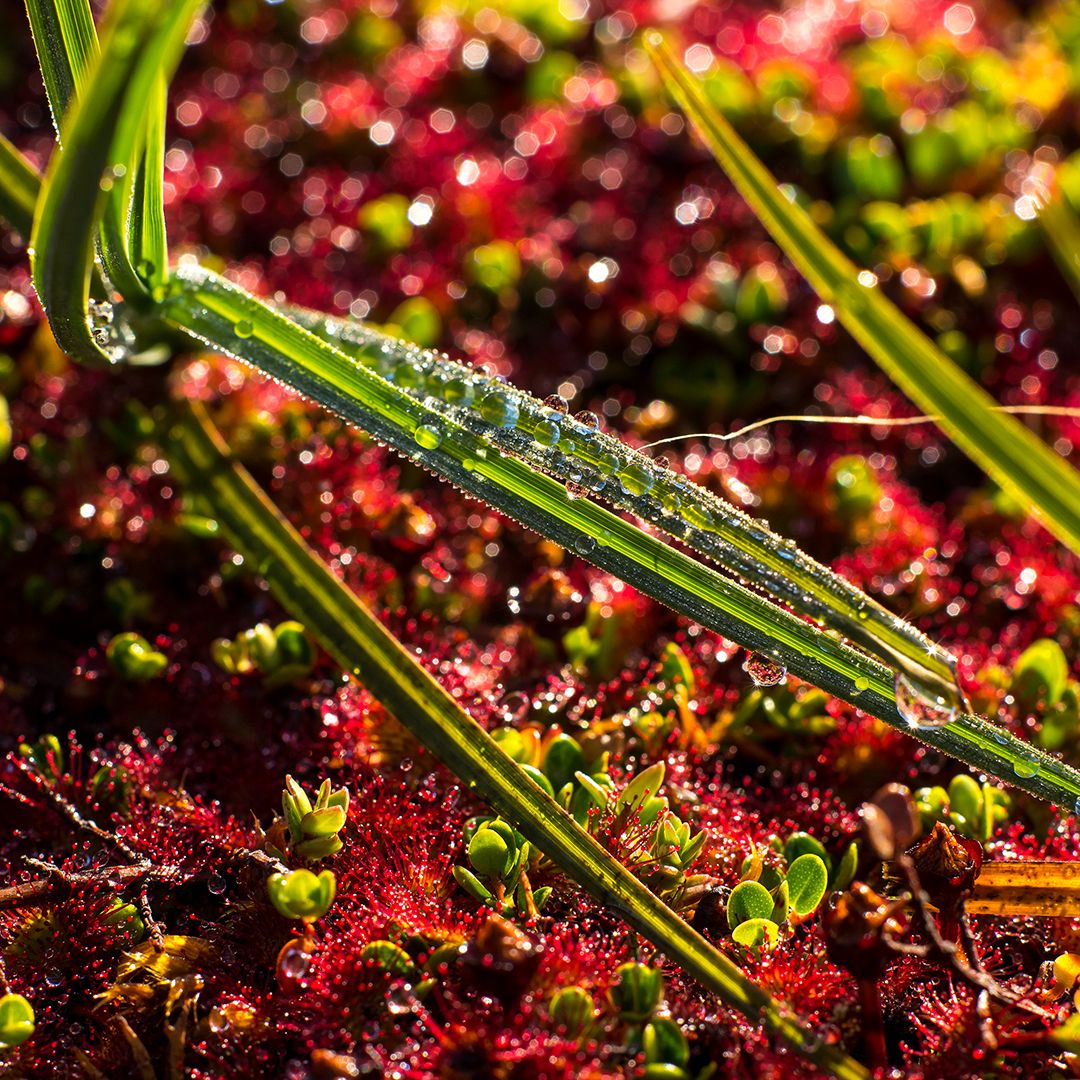 Lábil
Weak
Del incendio voraz de otros tiempos

permanecen levantados los delgados brazos

de los árboles que sucumbieron.

A sus pies, las flores que devuelve año a año la primavera

y, más atrás, la porfiada vida vegetal

que resurge entre el vendaval y el infierno.

From the voracious fire of other times

remain raised the slender arms

of the trees that succumbed.

At their feet, the flowers that spring brings back year after year

and, further back, the stubborn green life

that resurges between the windstorm and the inferno.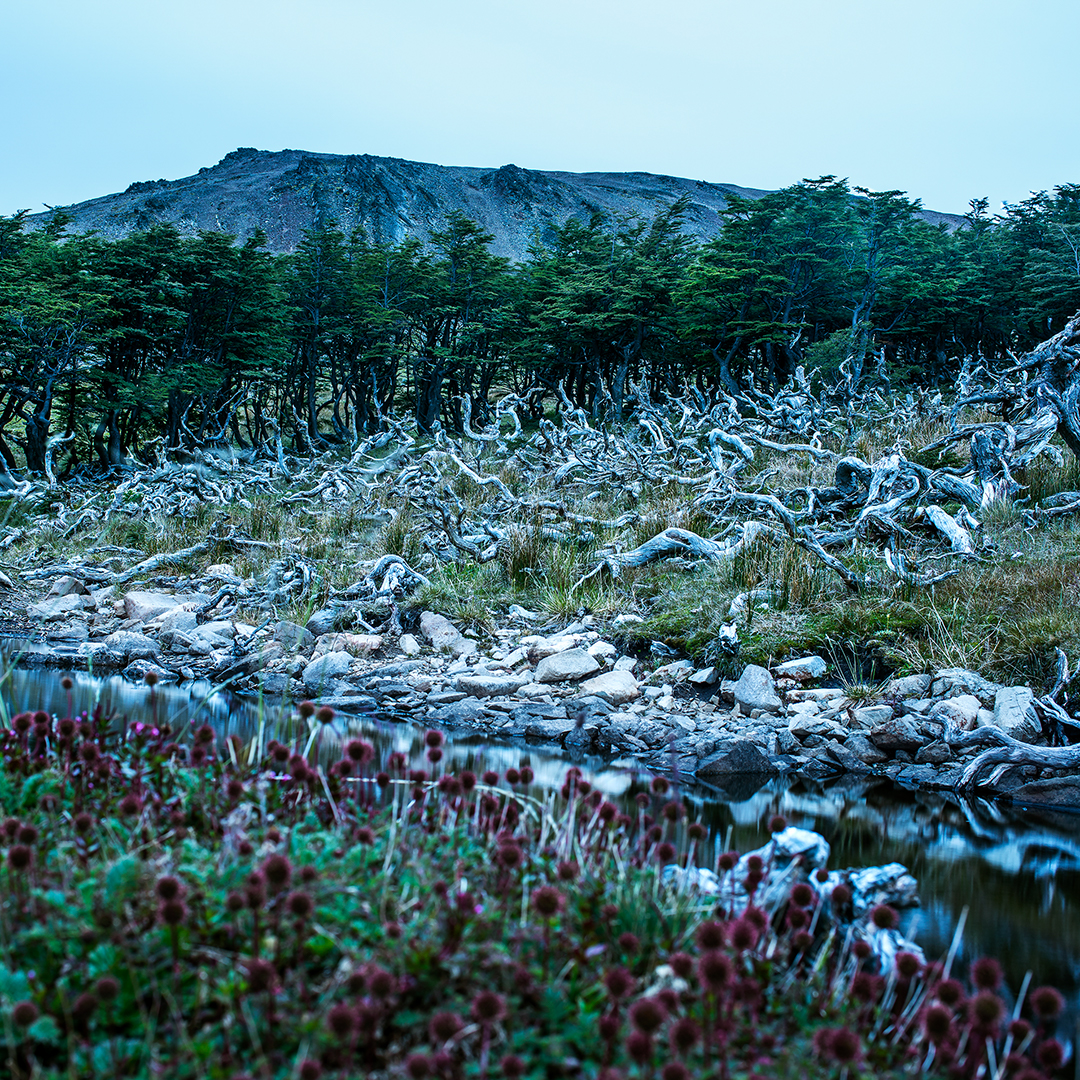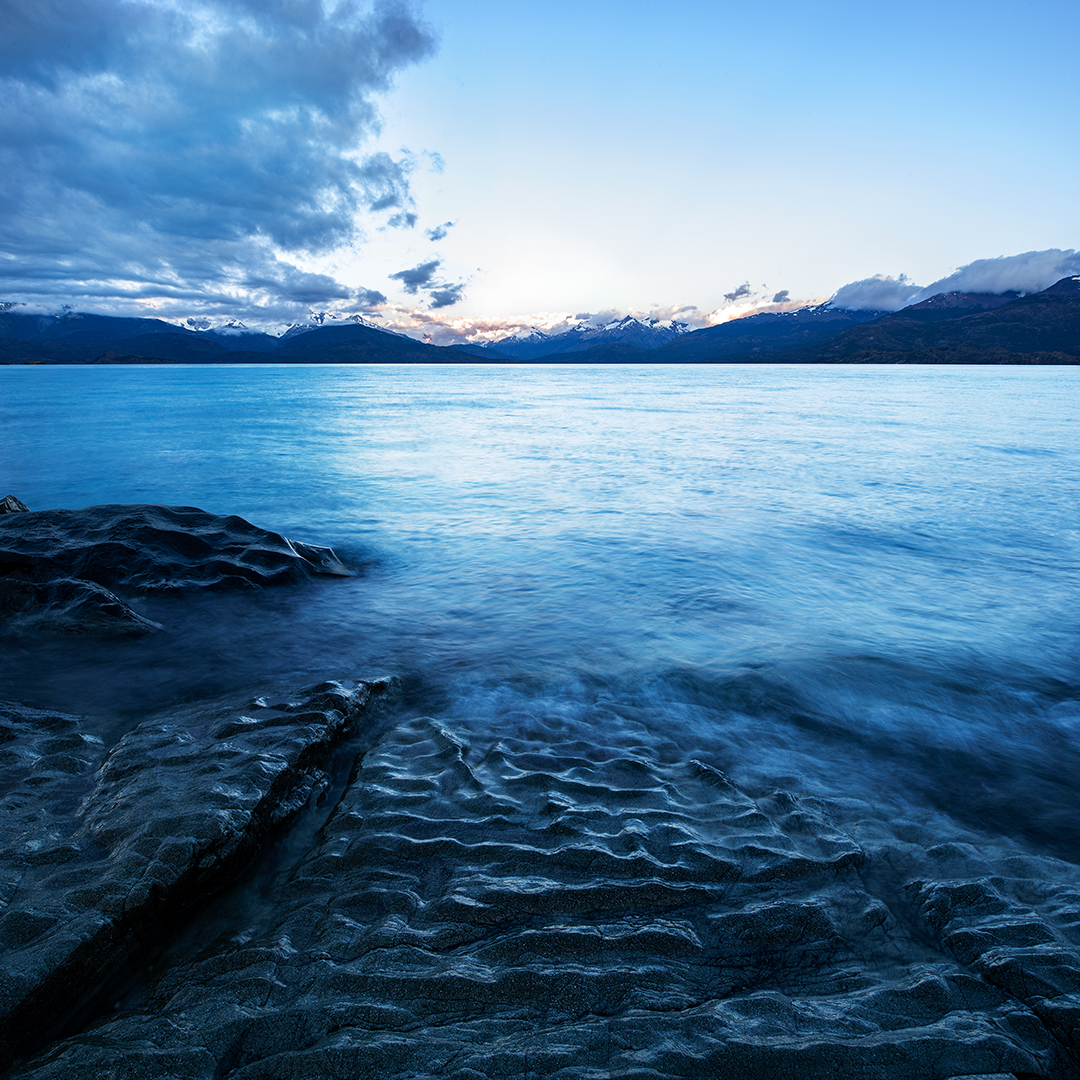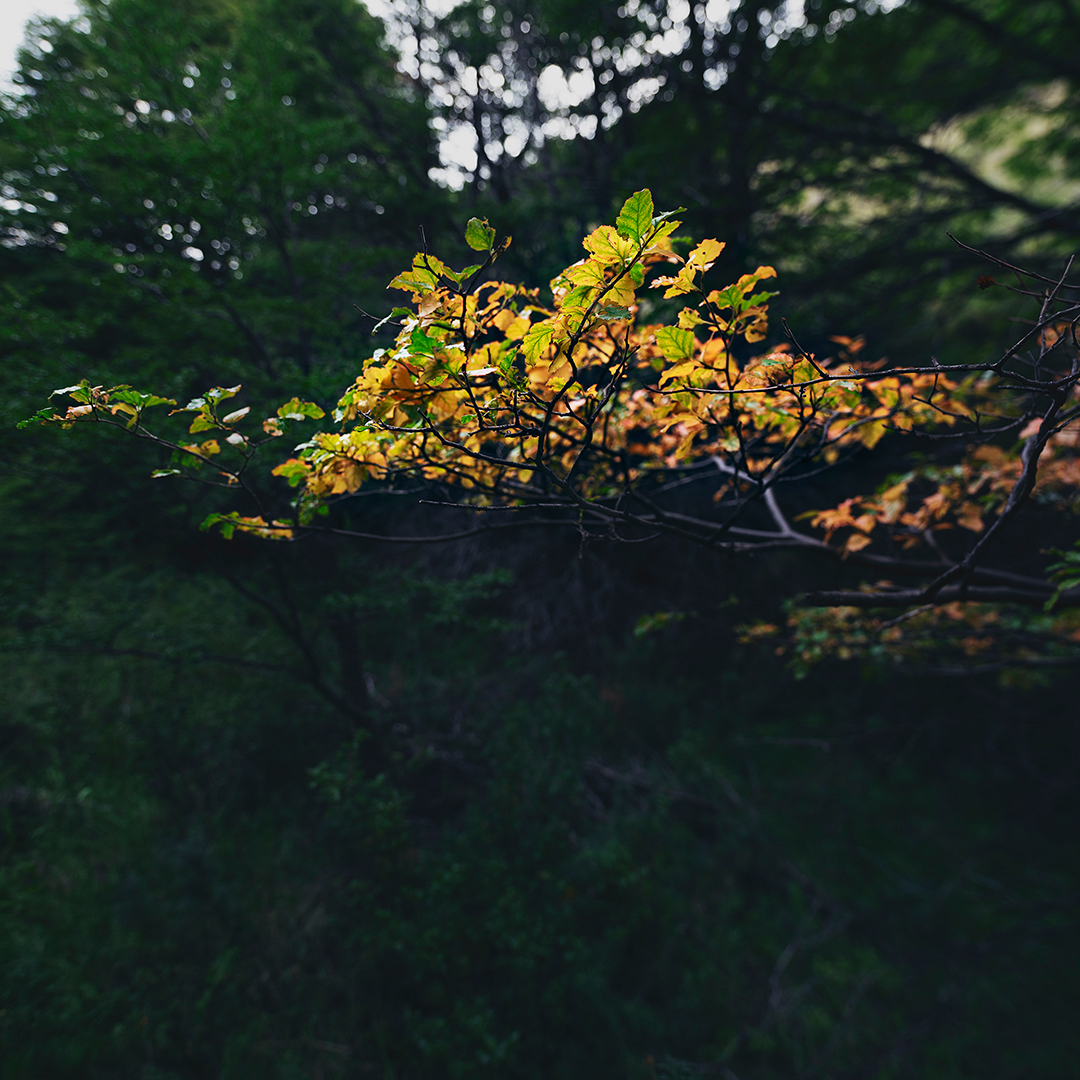 Quimera
Chimera
Desde los nubarrones y la tormenta

desciende a gotas la lluvia

crecen las aguas formando un espejo

y, en el medio, los troncos secos se levantan

como callados minuteros de un reloj desolado y austral.

From clouds and storm

descends into drops the rain

grow the waters to form a mirror

and, on the middle, the dry trunks arise

like silent minute hands of a desolate and austral clock.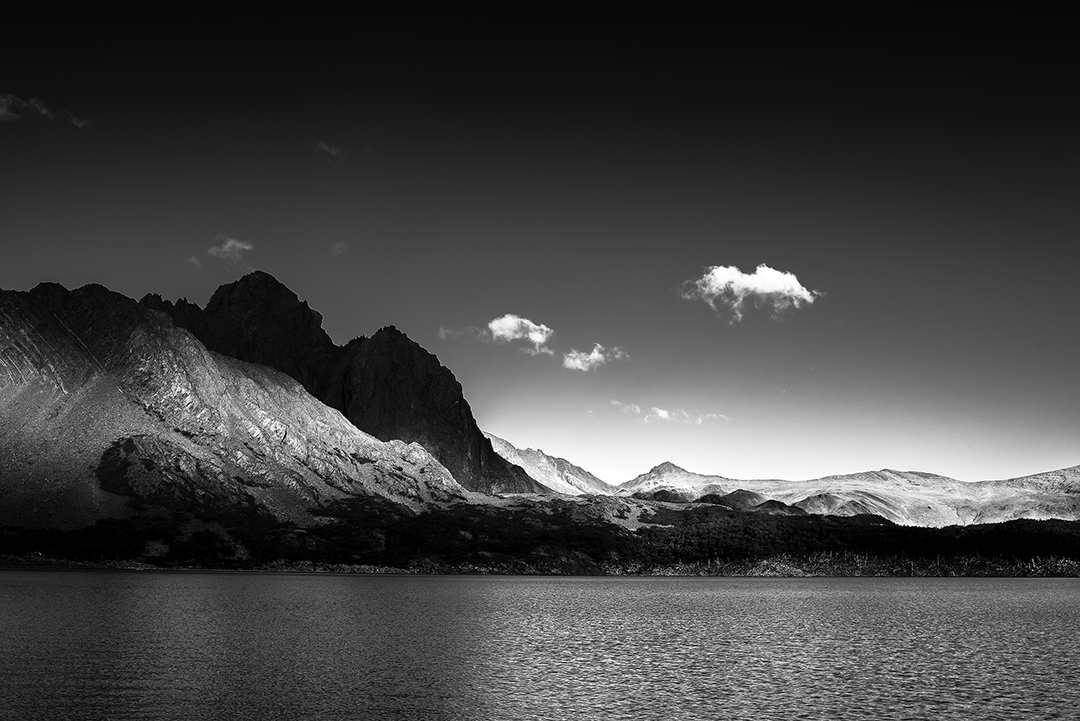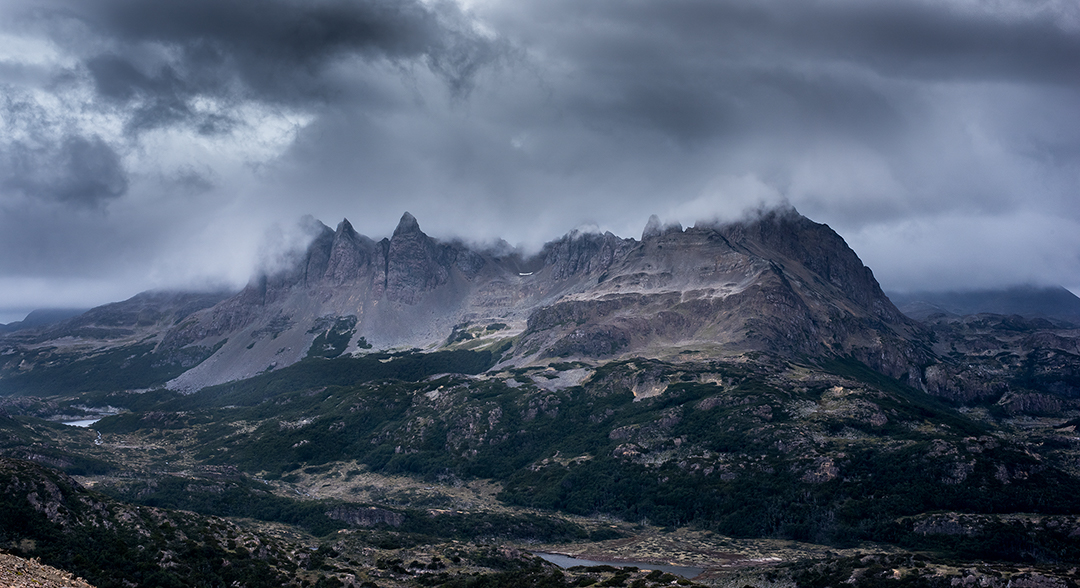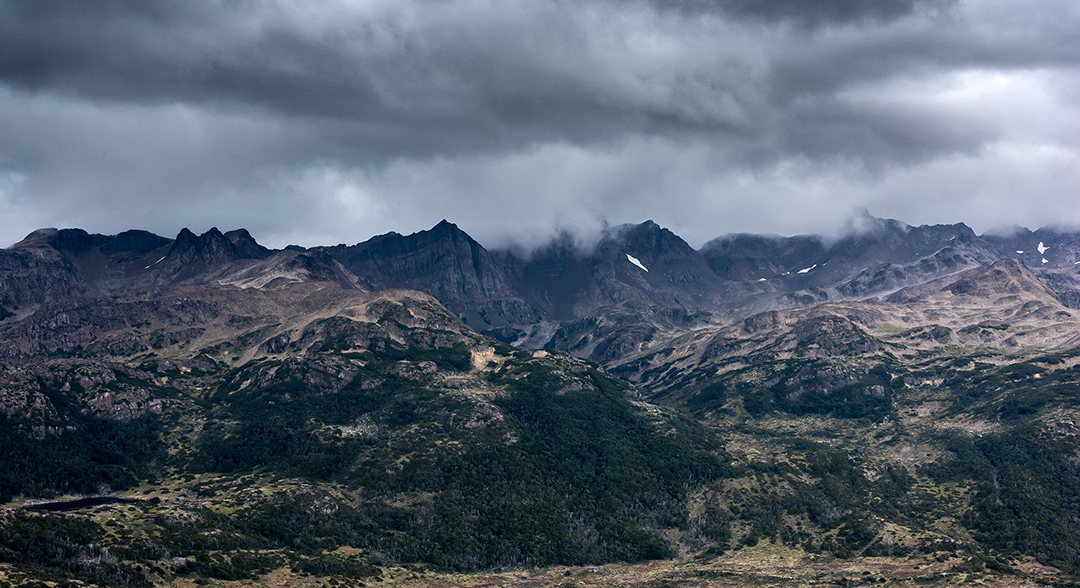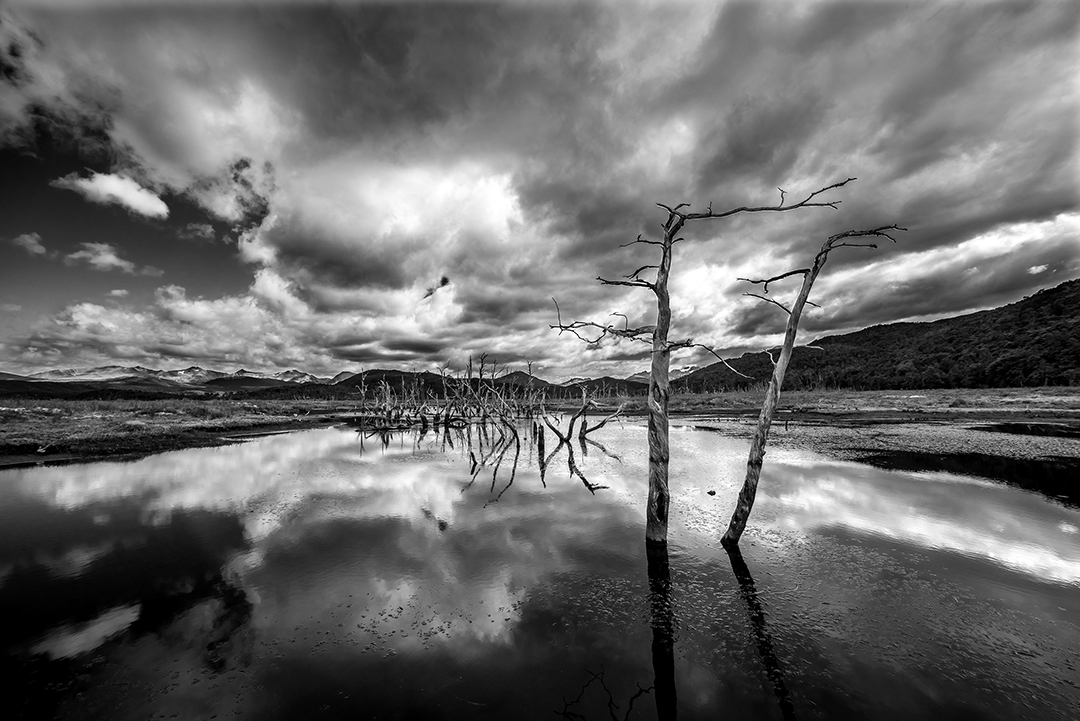 Arrebol
Flush
Suspendidos y recostados sobre el azul

viajan los arreboles coloreados de carmines y blancos

se deslizan por el firmamento austral

contemplando desde el aire

las pasturas, las montañas, los deshielos y el silencio.

Suspended and laid down over the blue

travel the crimson and white-colored afterglows

glide through the austral firmament

contemplating from the air

the pastures, the mountains, the melting ices and the silence.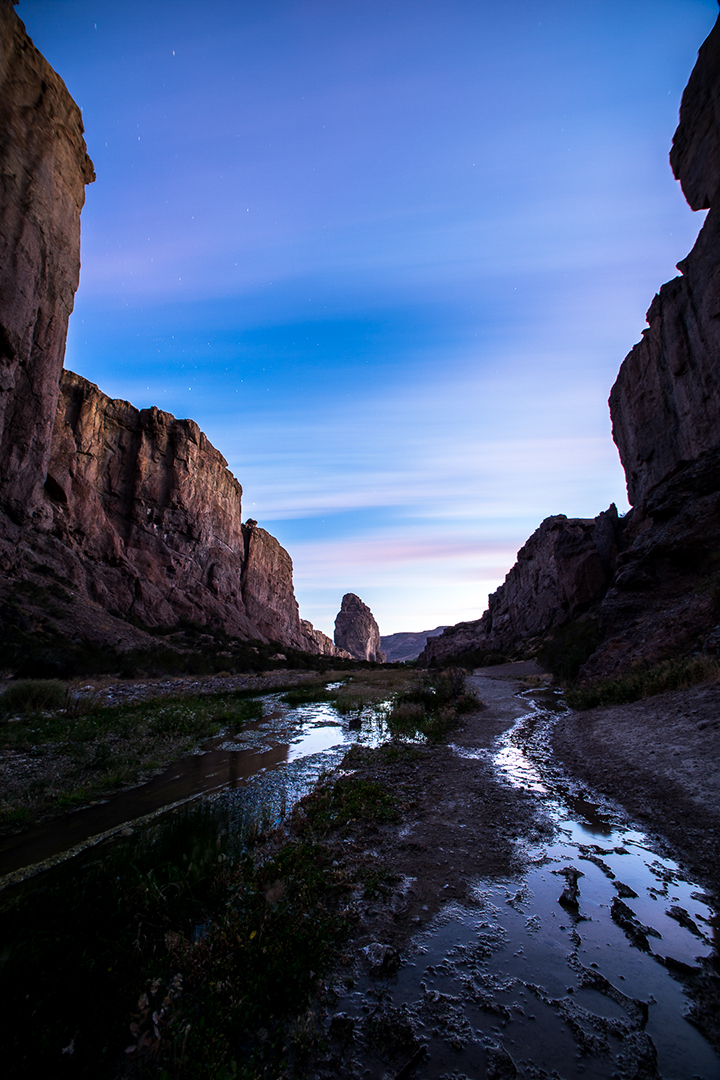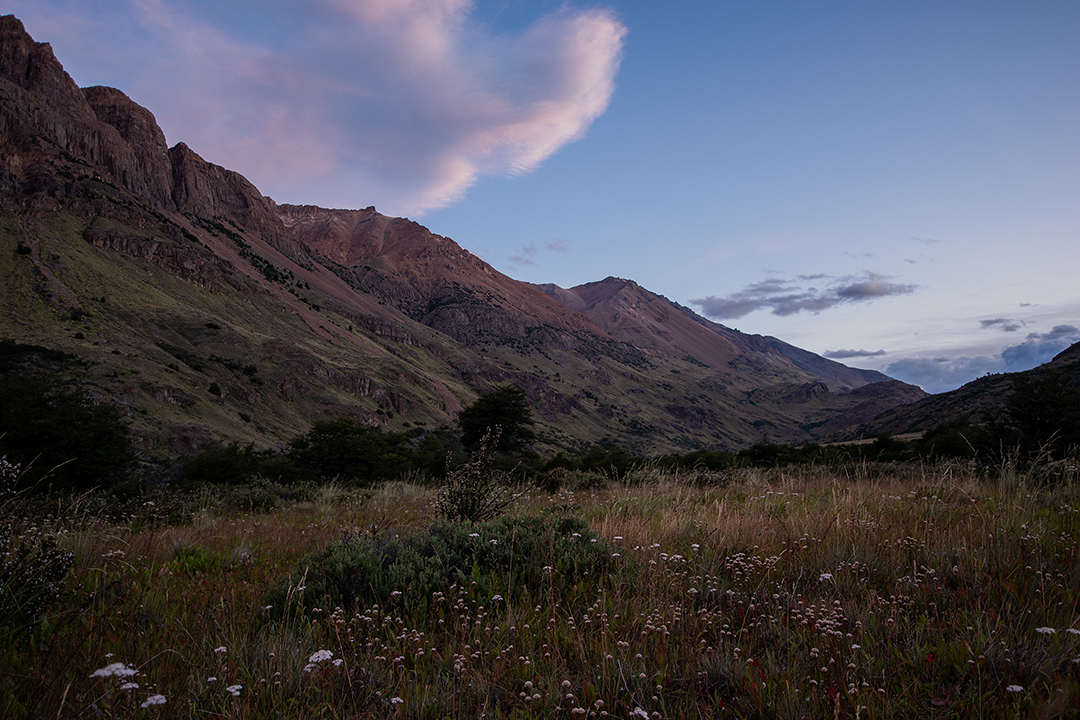 Gradiente

Gradient
Desarmando su húmeda espesura

bajan las nubes en cascadas blancas

sobre las escápulas afiladas de las cumbres,

se descuelgan sinuosas por las laderas y acantilados

hasta alcanzar los valles, los árboles enverdecidos y la hierba estival

penetrando gota a gota la tierra oscura
y escurriendo en libertad por las raíces del tiempo.


Disarming its humid thickness

the clouds descend into white cascades

over the sharp scapulas of the peaks,

they plunge sinuously down the slopes and cliffs

reaching the valleys, the greened trees and the summer grasses, penetrating drop by drop into the dark soil

and flowing freely through the roots of time.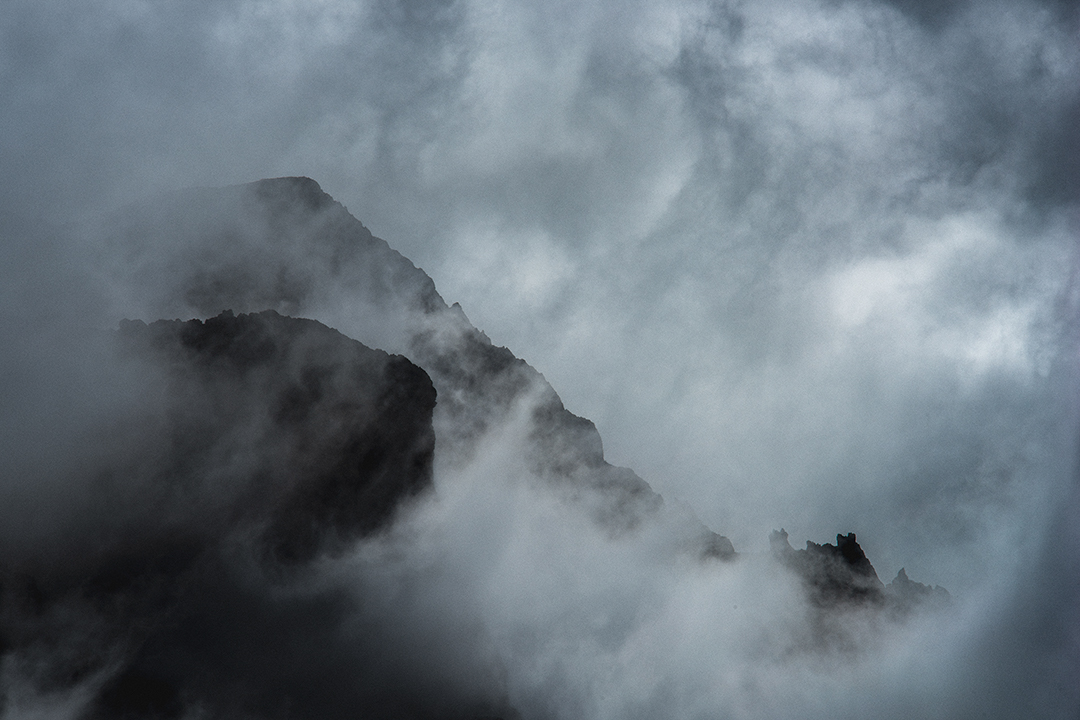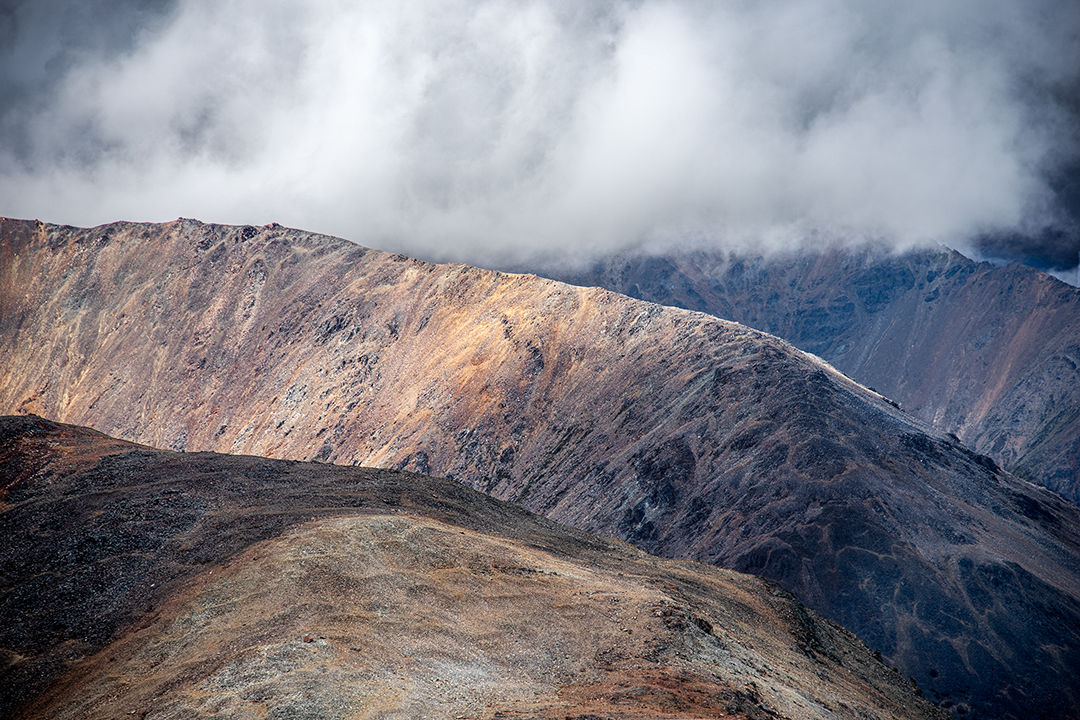 Vida

Life
Nada más sobre la tierra

y su alfombra de esmeralda vegetal

que el aroma diurno

arrebolado, encendido y viajero.

Nada más que el giro de la brisa

tibia de los amaneceres

y el trino austral del chucao
presagiando la travesía.



Nothing else on earth

and its layer of vegetal emerald

than the daytime scent

flushed, ignited and traveling.

Nothing more than the twist of the warm

breeze of the dawns

and the southern trill of the chucao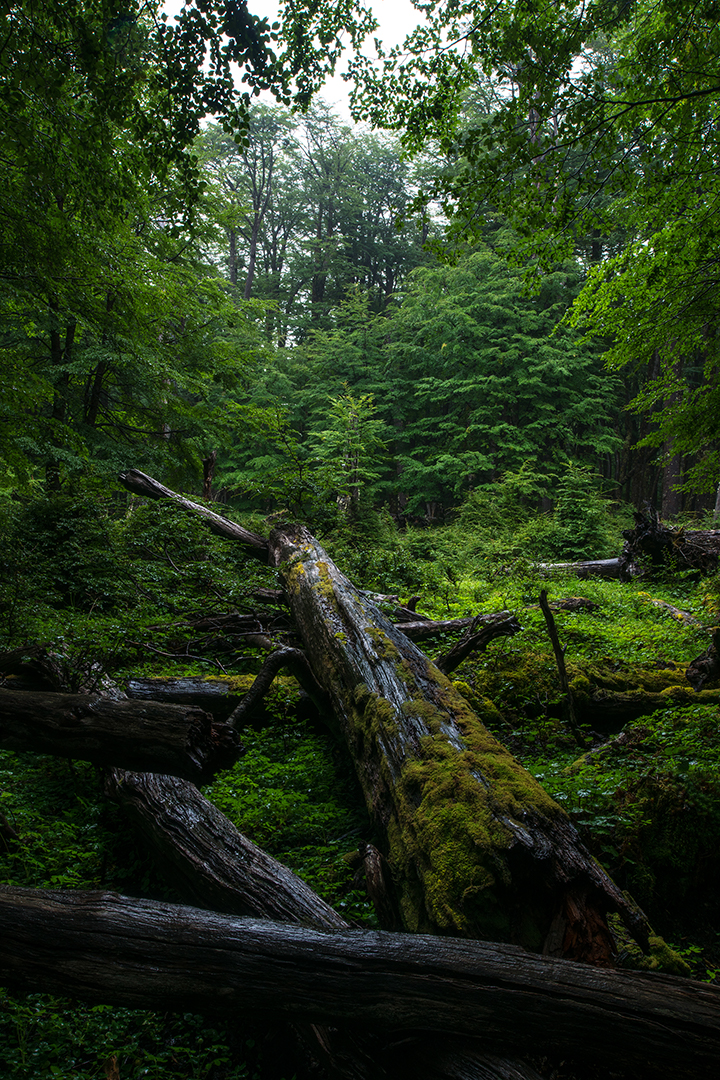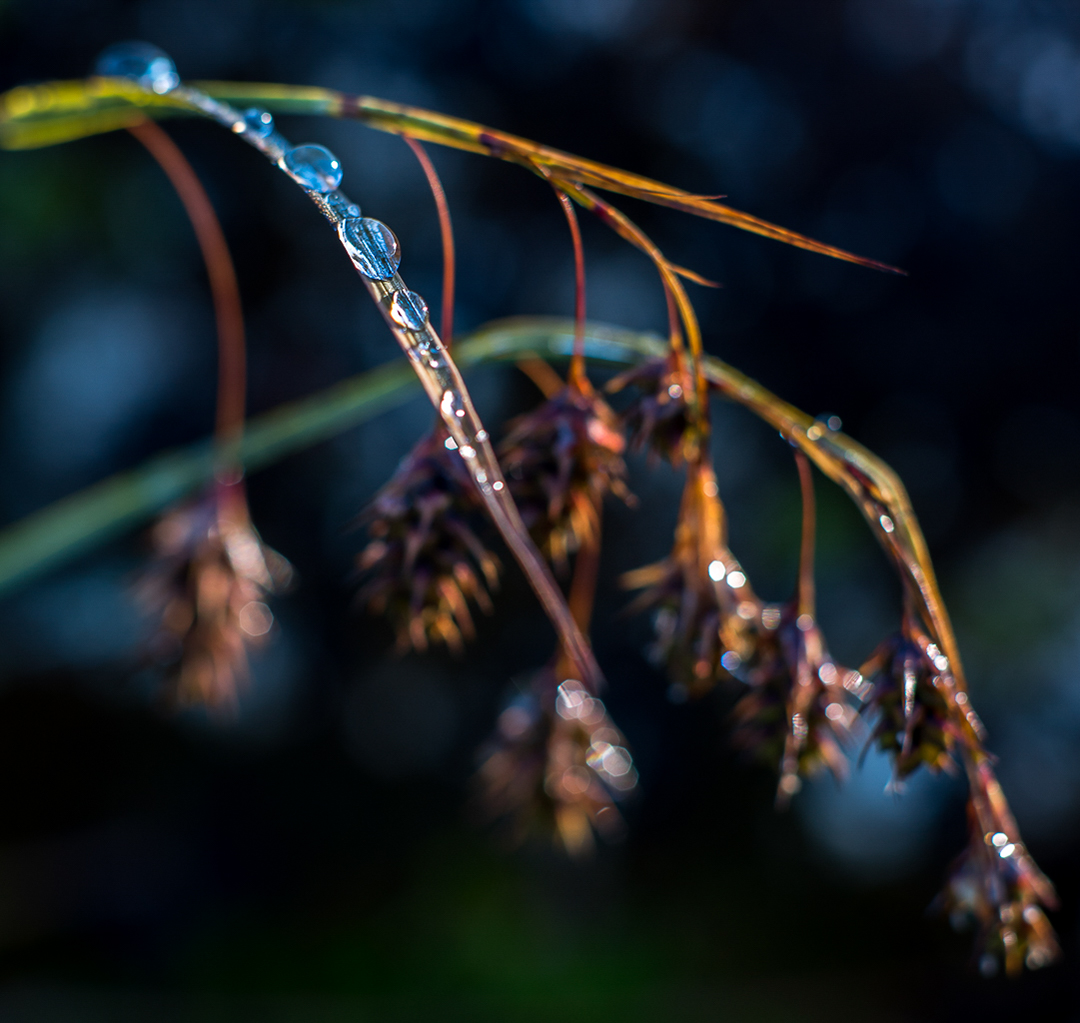 Muerte

Death
Caídos y desmembrados sobre la humedad austral

los troncos vuelven recostados a la tierra

los líquenes arropan serenos sus despojos

la luz desciende a abrigar su envergadura
y su sueño final.


Fallen and dismembered on the austral humidity

the trunks return laid down to the ground

the lichens serenely clothen their remains

the light descends to shelter their body

and their final dream.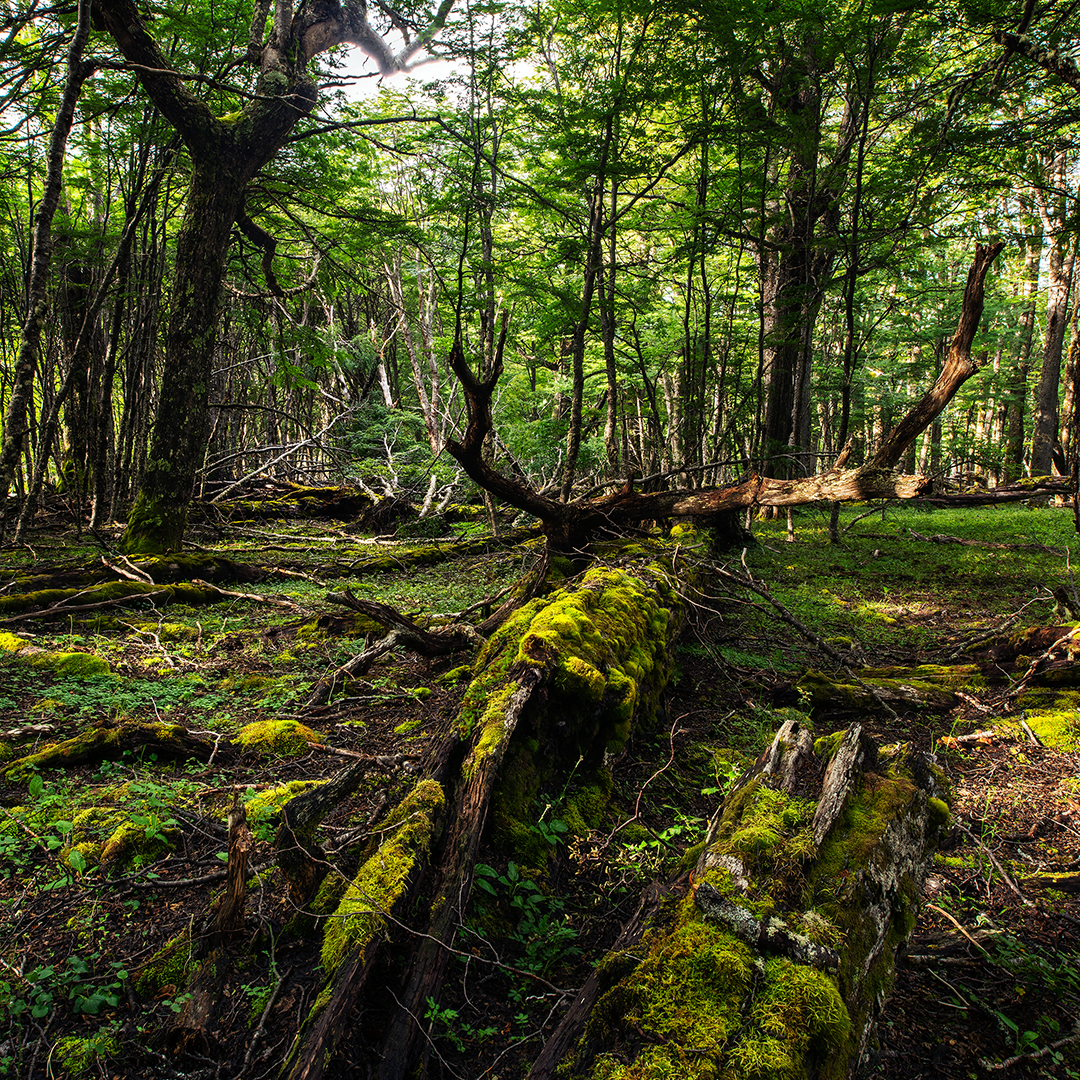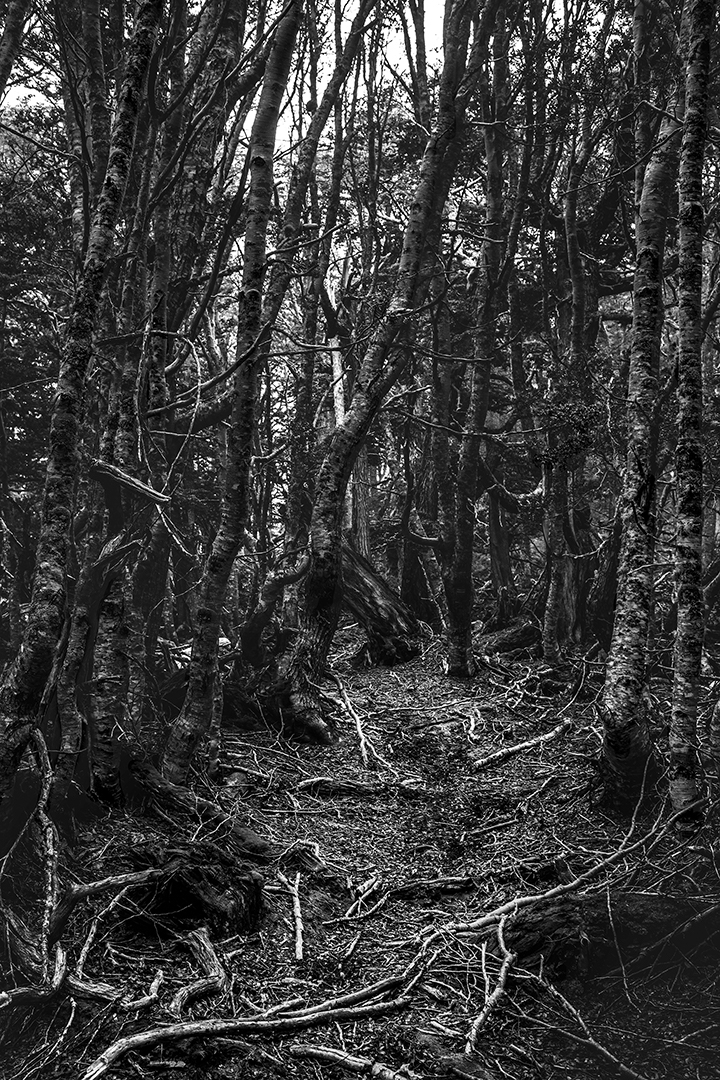 Habitar
Inhabit
Te miro desde mi viaje y mi montura

¿Quién eres?

¿qué registro buscas de la transhumancia de mis días

que parten todos en dirección a la soledad y la estepa patagónica?

Mírame, soy yo, viajero bajo el cielo gris

y el segundo en que tus ojos y los míos se cruzaron.

I look at you from my journey and my mount.

Who are you?

What record are you looking for of the transhumance of my days

that all depart into solitude and the Patagonian steppe?

Look at me, it's I, wanderer under the gray sky

and the second your eyes and mine met.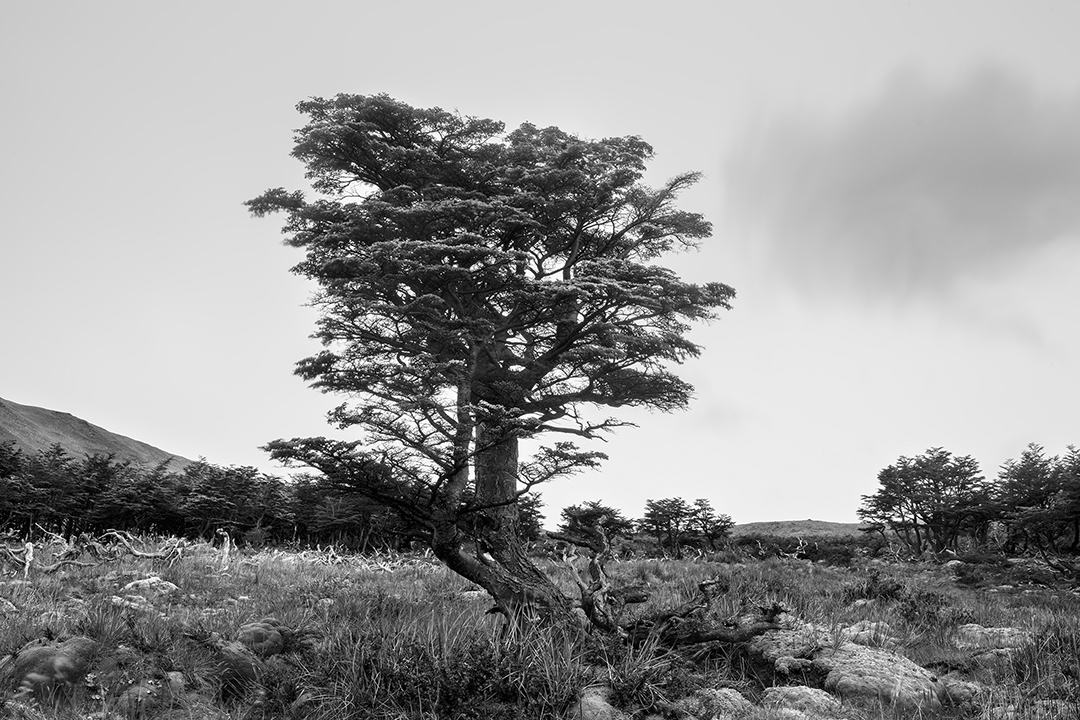 Hilo
Thread
Desde la niebla que asciende y cae

volviendo al agua que la envuelve y roza

no asoma nada sino la penumbra

de mi espíritu escarchado

que camina a tientas.

From the mist that rises and falls

returning to the water that surrounds and caresses it

nothing stands out but the gloom

of my frosty spirit

walking blindly.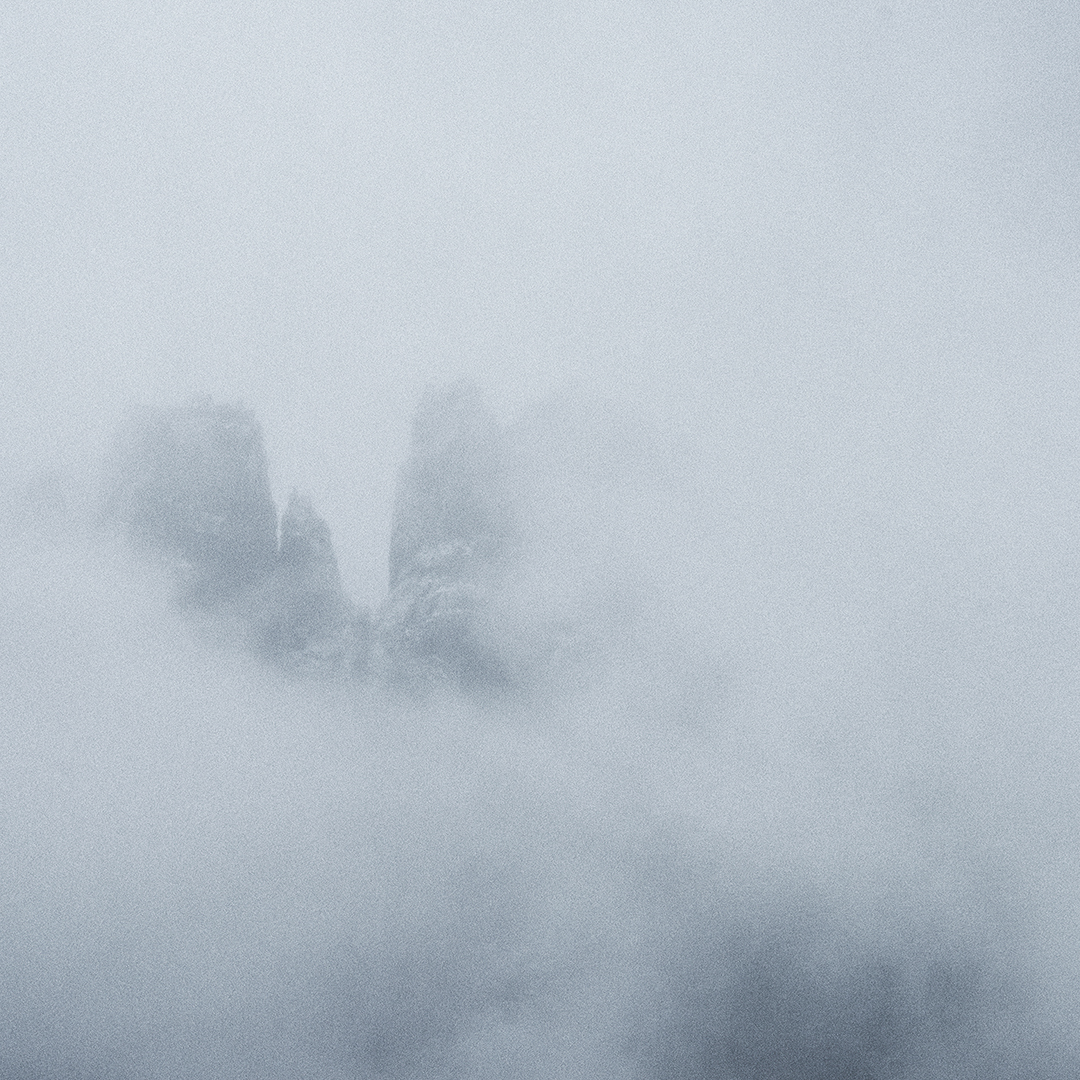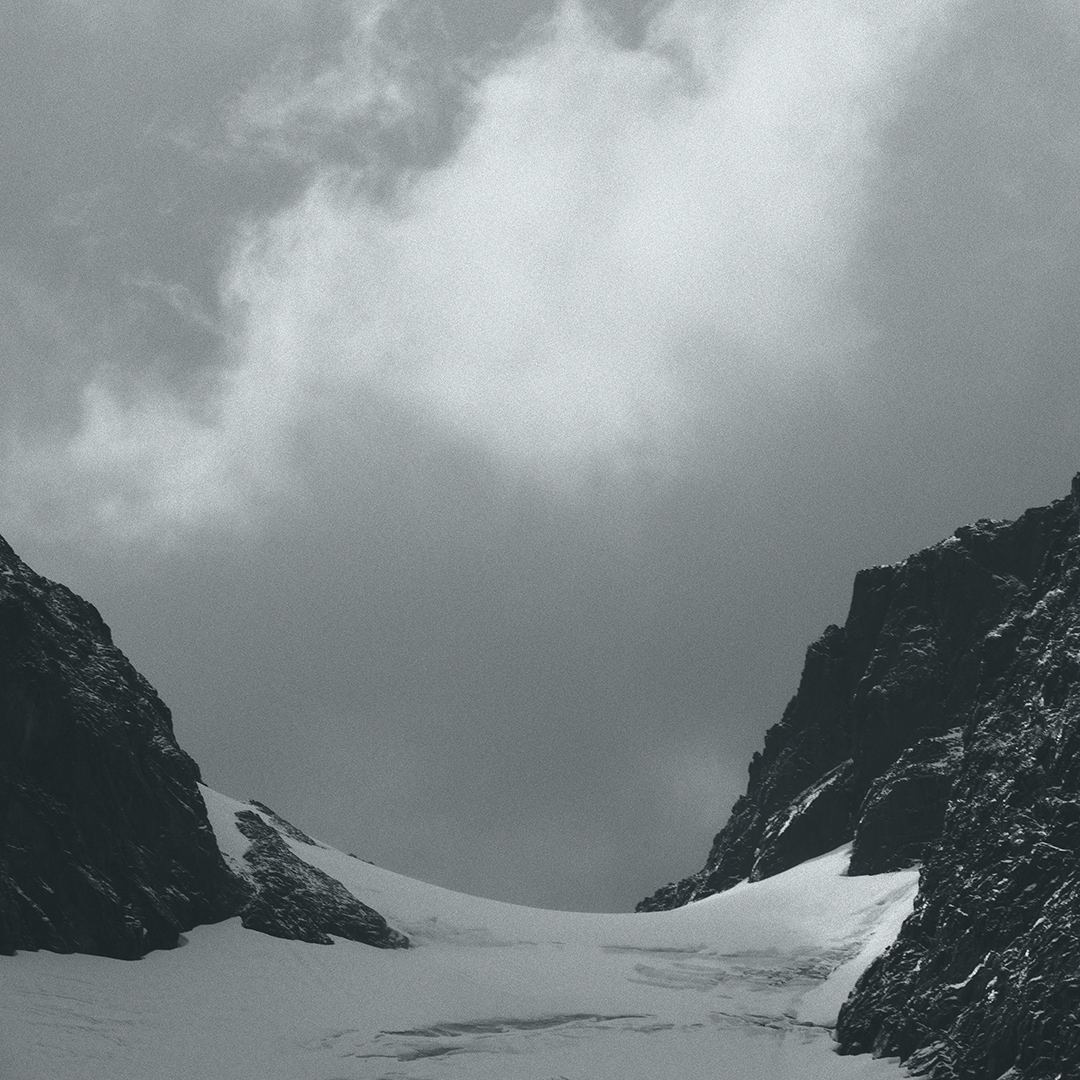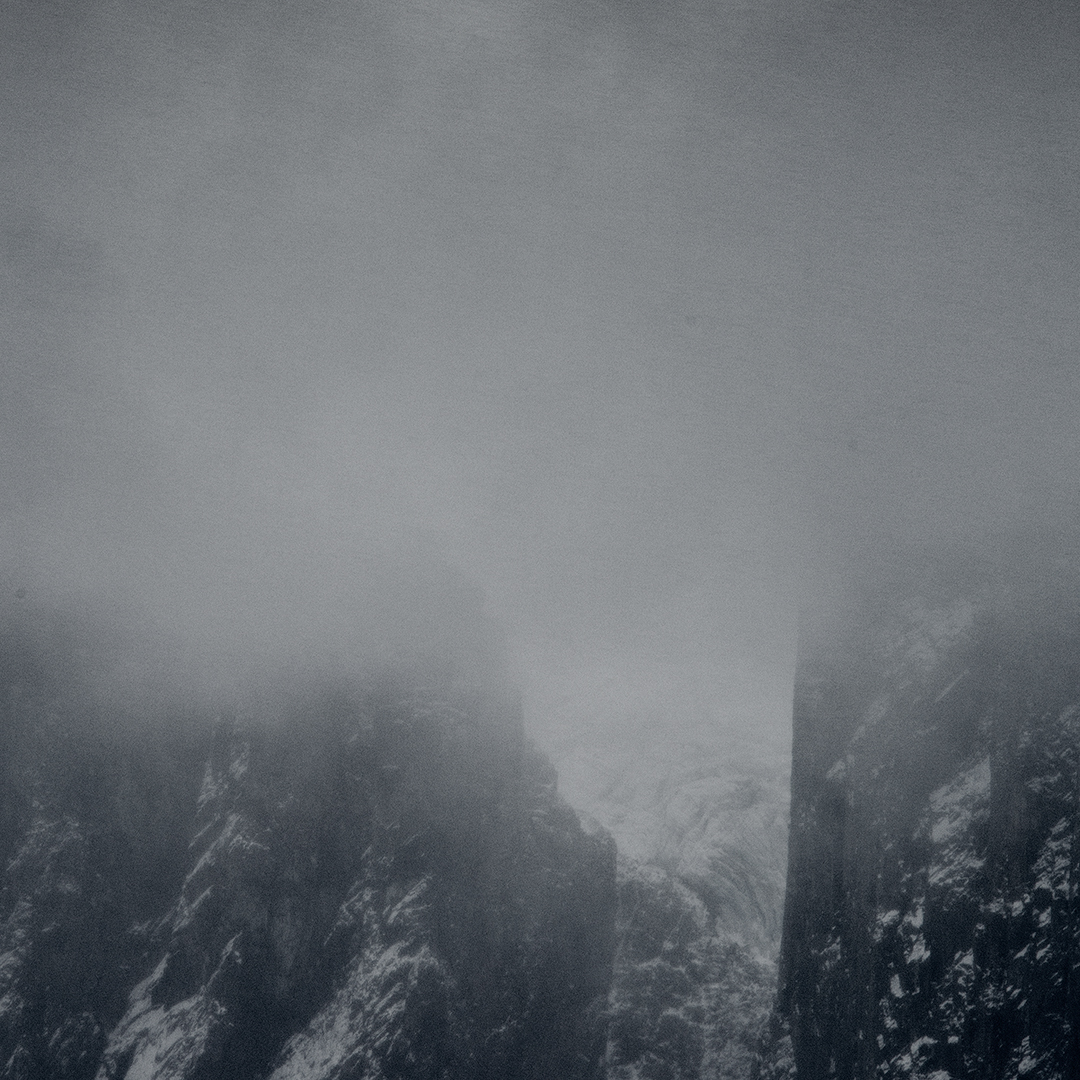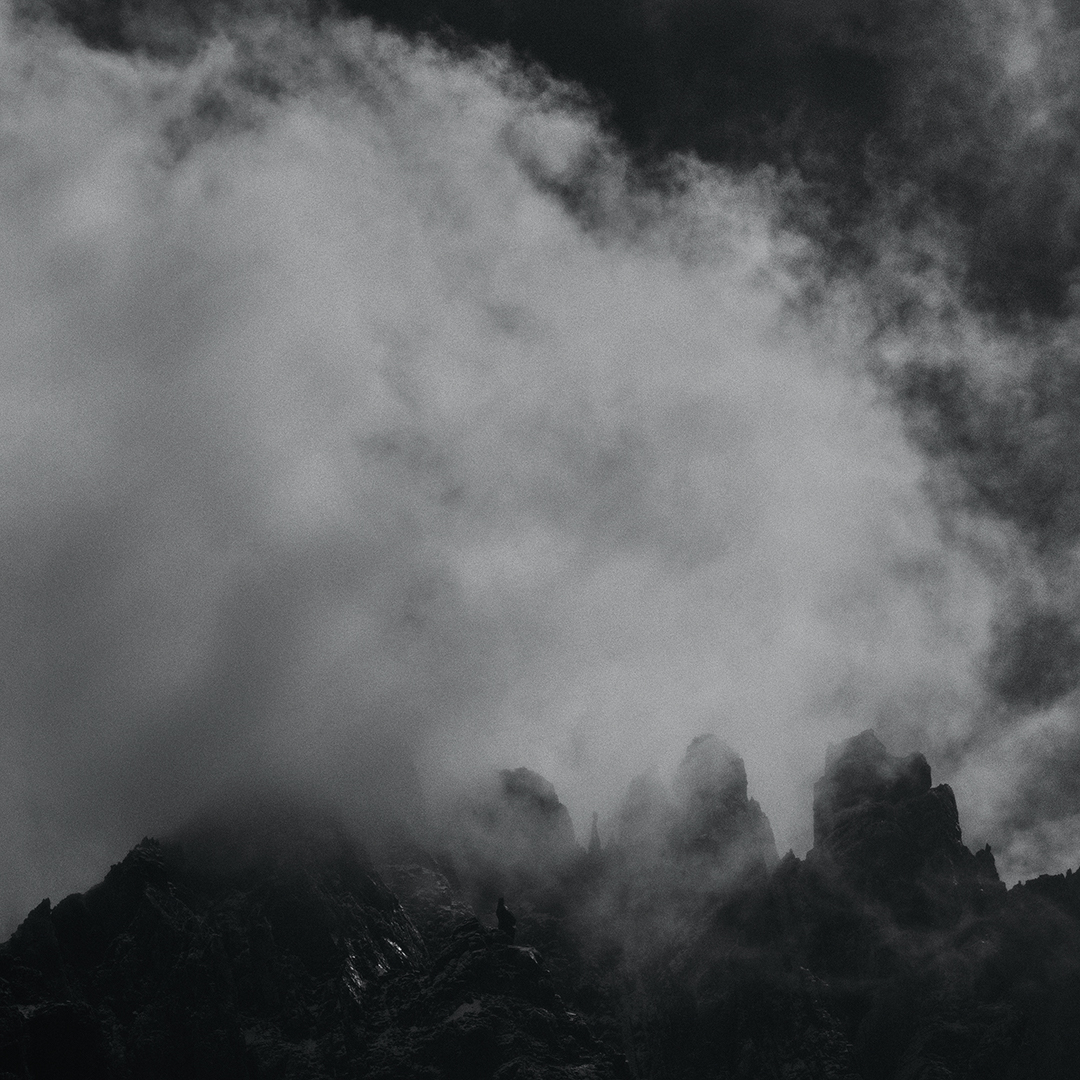 Anhelo
Longing
Suspiro

en este instante

de soplo luminoso

y por mis hojas

escurre el agua

que la noche vistió

entre truenos y fantasmas,

dejando atrás la tierra

hasta inundar mis raíces.


Sigh

in this instant

of luminous breath

and through my leaves

drips the water

that the night dressed

between thunder and ghosts,

leaving behind the earth

until flooding my roots.